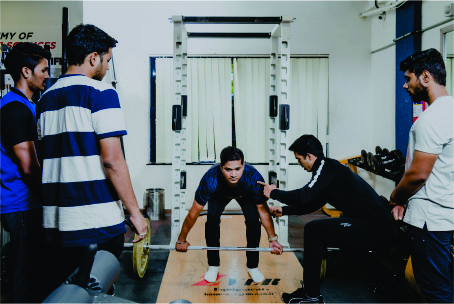 In the past couple of years, myriad of opportunities in the field of personal training have immensely grown. An increasing number of fitness aficionados are becoming part of the fitness industry. What's more, the personal training industry is projected to propagate by 27% in the coming ten years of time. The prime reason behind such enormous growth is the increasing consciousness towards a healthy living among people of different age groups. Everyone wishes to be healthier. Hence, certified personal trainers nowadays have more opportunities to work in different settings such as a fitness center, a commercial gym, a university, and schools.
If you are one those who wish to take their love towards fitness to the next level then you must consider a career as a personal trainer, here are some of the facts that will help you make up your mind:
Obtain the needed expertise
Becoming a personal trainer isn't a piece of cake. If you really aspire to become part of the fitness industry, then you must be passionate about healthy lifestyle and dedicated to regular work out. Until you are not fit physically how you would be able to help others accomplish their fitness goals. Besides, you will have to encourage your clients every now and then to help then follow their set programs. As a personal trainer, you must have exceptional interpersonal personal skills to deal with people with different physical stamina and thought process.
Enroll for personal training courses
Another important aspect that plays a critical role in becoming a fitness instructor is having a certification from a reputed institute. There are numerous institutes that claim to a different range of personal training courses which mainly includes both theoretical and practical assessments. These courses can be completed within a span of 5 to 10 months and the course fee can range somewhere between 40,000 to 90,000.
Once you have completed the basic level fitness trainer course, you can expand your expertise with advanced personal training courses to become an expert in your field of interest. The certified personal training course for the special population will increase your knowledge base when it comes to different metabolic and musculoskeletal disorders and other chronic ailments. This way you will be able to train people who are facing different problems and wish to work out to improve their condition.
Work experience always counts in all fields. If you plan to become a successful personal trainer in a renowned gym or fitness club, then ensure you have already worked in different health clubs as a certified fitness instructor. As a fresher, you can definitely start working as an assistant with experienced fitness trainers in order to gain experience.
With the completion of the fitness trainer certification course, you can even think about starting your own fitness center. You need to do a research work and consult other local fitness centers to understand the basic requirements of starting a new business.
In the bottom line:
Personal training is a rewarding career choice for those who are ardent about being fit. It is a career, which is not only worth investing your time and money but also fulfilling. If you wish to know more about our personal training courses, please speak to one of our course advisors and accomplish your dreams.