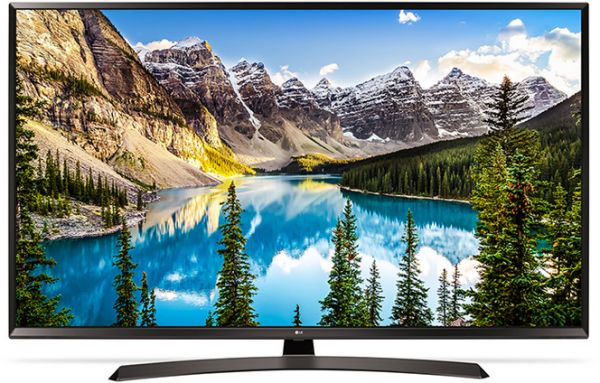 The biggest sale of the busy holiday shopping season, the Black Friday sale is known for its mind-blowing discounts and crazy deals. In the recent years, we have seen almost every other store in the whole country participating in this shopping fiesta inspiring even bigger and better deals. Among other products, smart televisions are particularly more favorite among the population. And if you are planning to get a smart TV in the upcoming Black Friday, here is your comprehensive guide to the best televisions you can buy during the sale.
TCL 49″ 4K UHD HDR Roku Smart TV at Target
TCL is one of the fastest growing television brands in the United States and is known to offer you the most state of the art products at a bargain. This TV comes with a full 4K resolution to extract the best out of your media. This TV is powered by ROKU smart TV platform which enables you to stream up to 4,50,000 movies and TV series. And this includes top services such as Netflix, Amazon Prime video and even YouTube. The list price of this product is $319.99 but during the Target Black Friday sale, you can get this amazing TV for $369.99 only.
LG 65″ Class 4K Ultra HD Smart LED TV at Walmart
This 65-inch television comes with LG's innovative HDR technology which analyzes and optimizes your content by every second to give you a richer and more vivid experience. This television also has a very wide viewing angle which allows everyone to enjoy the content in the same contrast and brightness. It is powered by its own WebOS which is smooth and efficient. It also comes with more than 50 free streaming channels. You can also subscribe to additional channels for a fee. During the Black Friday sale, you can get this for $896.99 only.
Samsung QN82Q6 Flat QLED 4K UHD 6 Series Smart TV at Amazon
The Smart TV industry is being dominated by Samsung for quite a while now and the QN82Q6 is one of the top products that helped Samsung gain this much popularity. This smart TV uses a QLED display which is more advanced than your regular LED display. The quantum dot technology allows this TV to produce more saturated and precise colors at the nano level. It also comes with a revolutionary ambient mode which allows the TV to blend in with your decor so perfectly that a guest may not notice its there. This TV also features Bixby, Samsung's own AI assistant which allows you to have full voice control and assistance. This model comes with a starting price of $897.99 which can go up to $3497.99 for the 82-inch model.
Sony 55″ LED X900F Series Smart 4K Ultra HD TV with HDR at Best Buy
If you are making a list of top televisions to buy, you can never skip a Sony product. The creators of the iconic Bravia series can offer you a breathtaking display accompanied by Sony's trust and craftsmanship. The X900F is one of the mid-range flagships of Japanese tech giants. This smart TV can recognize every object on your screen and adjusts the overall contrast accordingly so that you can get a lifelike image. The Dynamic Range Pro 6X gives you up to six times more contrast options than conventional LED TVs. This TV runs on the Android TV platform which lets you get some of your most favorite apps right on your TV. It also means that you can seamlessly sync and cast between devices and take help from the Google Assistant anytime. This TV usually costs $1499.99 but during the Black Friday sale at Best Buy, you can get this product for $1299.99 only.
Sharp 50″ Class 4K UHD HDR Smart TV LC-50Q62 at Sam's Club
If you want a smart TV and do not want to spend a fortune then the Sharp LC-50Q62 is perhaps the most ideal and economical choice for you. It has all the basic features of a smart TV and comes at almost one-fifth of the price of a mid-range smart TV. You get full 4K resolution, high dynamic range and a number of built-in apps. And even at this price point, you get a motion range of 120. This TV also comes with AquoDimming technology which saves power by dimming your screen automatically. This $349 listed product is now available at Sam's Club for $299 only.
LG 55-Inch 4K HDR Smart LED AI UHD TV with ThinQ at Kohl's
Another exciting product in LG's proud line of products is the LG 55UK6300. Powered by LG's own smart AI the ThinQ, this TV can offer you any assistance even during playing a media. And if you own other LG products with ThinQ, you can enjoy an interconnected experience. The TV also boasts an impressive sound system which offers you an immersive surround sound experience. Apart from that, you get a brilliant display with Active HDR technology which helps you media to come to life. During the Black Friday sale, you can grab this amazing product for $699.99 only.
Toshiba 55 LED SMART ULTRA HDTV 55L621U at eBay
The Toshiba 55L621U is a huge package at a very economical price. This TV features a built-in Chromecast which means streaming and casting content from the internet and other devices is absolutely seamless. Given the low pricing of this product, a display resolution of 3840X2160 pixels sounds absolutely amazing. This TV also features an impressive refresh rate of about 60 Hz. The surround sound system of this device is powered by DTS TruSurround technology which ensures a brilliant surround sound experience. You can get this amazing TV for only $499.99 at eBay during the Black Friday sale.
Conclusion
The Black Friday sale is due in only a few months now and from what we have discussed so far, it is clear that the huge discounts and deals that are available during this time, makes it absolutely ideal for bring home a brand new smart TV. So, what are you waiting for? Pick one of the amazing TVs based on your preference and enjoy the upcoming holiday season in a brand new color.