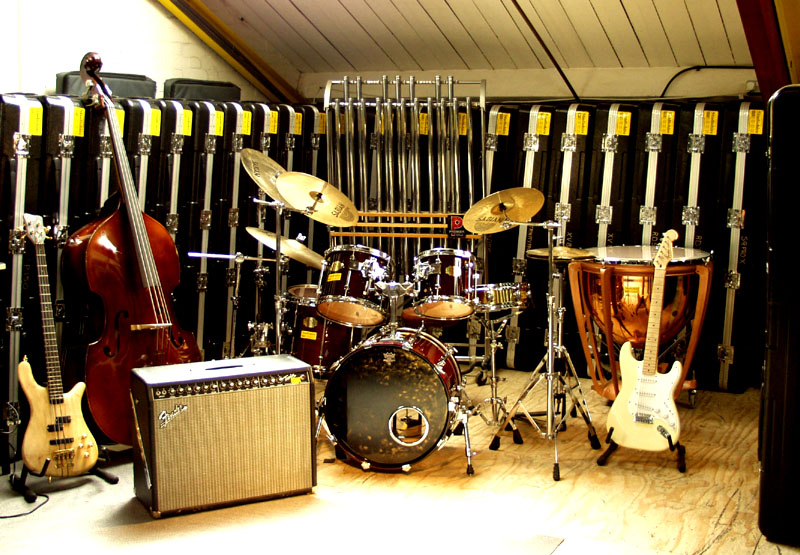 For busy performers and bands, there is one downside of touring and performing live – transporting, storing and moving all kinds of backline equipment. Essential it may be, but all this carrying and fetching of equipment is a nuisance.
There is another solution: hire instead of buy (or as well as!). But what are the benefits of hiring over buying? Will it cost more?
Why hire over buying backline equipment?
There are many benefits;
1 Stop the carrying equipment nightmare
When you turn up to perform a gig, imagine the luxury of being able to focus on one thing: your performance.
Using your own equipment is not always as simple as it seems: you need to transport it or make arrangement for its transportation, hoping that it will not be lost and turn up in the right place at the right time.
And when it arrives, you need to set up, hoping that you have remembered to pack everything.
When you hire backline equipment, you don't have any of this worry. You place your order with a reputable company and they do the rest. They worry about the transportation, they make sure everything is packed and they make sure that everything is as it should be.
This leaves you to concentrate on your performance, confident everything is in place for a great gig. And this ability to focus on the important thing means a better experience all round.
2 Hire the very latest equipment
There is nothing wrong with owning your own gear – it is essential in many ways – but we all know how quickly technology moves on. Just as you buy one major piece of kit, the manufacturer brings out something new.
Keeping up to date can be an expensive nightmare but what if you could hire the latest equipment? What difference would that make to your gig and sound?
Everything about a gig is the performance, enhancing it, improving the experience for you and your audience. It doesn't matter if it is a small intimate performance or a performance at a large venue. You want the experience to be the best it can be, something that hiring the latest equipment can contribute to.
3 Looked after
The problem with storing, transporting and using your own equipment all of the time is that it's prone to wear and tear or damage. When it is in constant use, it is also difficult to service, meaning the worse could happen – a vital piece of equipment malfunctioning and an expensive repair bill!
When you hire equipment, you have peace of mind that it is serviced and ready to perform, just like you are. But of course, this means looking for reputable backline hire in London and beyond.
When you hire equipment, check with the company the last time it was serviced and what their plan is should the item malfunction whilst you are using it. How quickly can they swap it for another piece of kit?
4 No storage fees
You may think you are saving money by using your own stuff but as shown with the other points, you are taking a risk.
There are costs associated with using your own stuff – storage charges. Some theatres and venues even charge for storing items and this can be costly.
Whether it is a one-off gig or a series of performances at venues across the capital, hiring backline equipment is surely the most cost-effective and efficient way. Why not take a closer look at just how much better it is to hire over buying equipment?