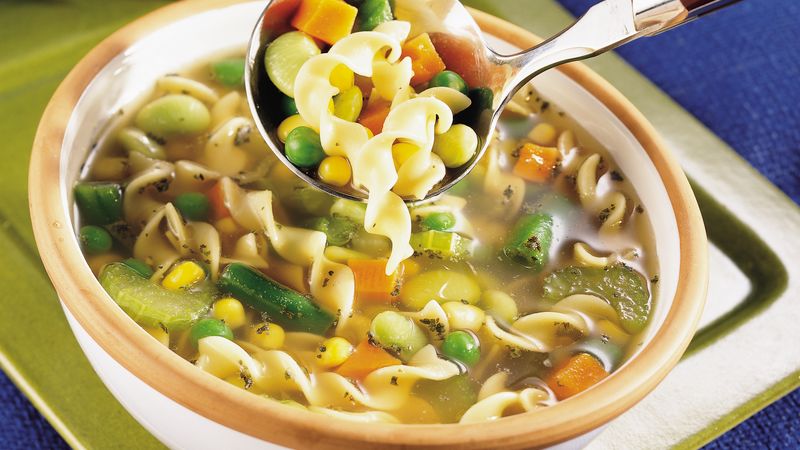 If you want to stay healthy, it's important to include nutritious soups in your diet. Soups have several health benefits because they are prepared with nutrient-dense veggies. One of the most interesting facts about soups is that you can personalize them as per your taste by adding your favorite vegetables and meat. And the best part is that, you can usually make a soup from all the ingredients you have in your kitchen. Soups are a great source of vitamins, minerals, carbohydrates, and dietary fiber. On top of that, if you add meat products in your soup, you will also get protein.
In this post, we will talk about how to prepare vegetable noodle soup, which you can consume for both lunch and dinner. 
Here're the ingredients that you need for preparing vegetable noodle soup for 4 people.
500 grams A-Sha Dry Noodle
1 cup finely chopped celery
1 cup finely chopped carrots
1 finely chopped onion
2 finely chopped garlic cloves
250 grams tofu ( make sure that you cut it into small cubes)
1 teaspoon dried oregano
2 to 3 bay leaves
1 tablespoon olive oil
1 tablespoon yeast
1/2 tablespoon dried thyme leaves
3 pinches of dried turmeric
4 cups of water
Salt and pepper to taste
And finely chopped cilantro and kale for garnishing
Cooking Directions
To prepare this yummy soup, the first thing that you need to do is to toss a little bit of olive oil on tofu cubes, and heat the oven to 375F.
Place tofu on a baking sheet and bake it for 20 minutes. Once the tofu starts changing its color to golden brown remove from the oven, place in a bowl and set aside.
After that, cook the noodles as per package instructions. Once your noodles are cooked transfer them into a strainer to get rid of the water and set them aside.
Now take a medium size pan and heat some olive oil in it over medium flames and add onion and garlic. Stir them effectively for 20 seconds.
Add finely chopped carrot and celery to the pan and cook them for 7 to 8 minutes on low flames.
Then add oregano, turmeric, thyme leaves and stir for one minute.
Add bay leaves, yeast, pepper, and salt to the pan and stir them effectively.
Add 4 cups of water and bring it to a simmer.
Now add noodles and tofu to the pan and let them cook for around 2 minutes.
Make sure that you serve this soup when it's hot, and don't forget to season it with freshly chopped cilantro and kale.