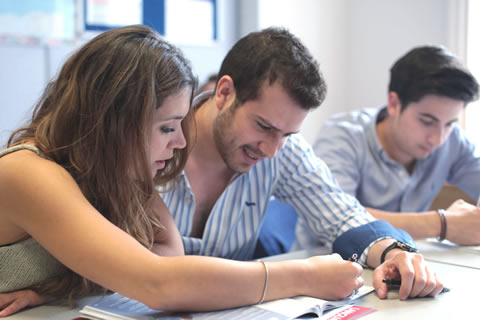 In the past few decades time, there has been an immense advancement in the technology which in turn has driven the complete transformation of the overall education system. Now, it has become quite imperative for aspiring teachers to keep themselves up-to-date with the latest techniques of teaching to stay ahead in the crowd.  Whether you wish to pursue your career as a primary teacher, pre-primary teacher or a secondary teacher, undertaking the right face-to-face training program can undoubtedly help you in making a real difference in your career development.
Gone is the time when just a simple bachelor's degree in teacher training used to be considered enough while applying for a teaching job. Nowadays, even many schools are considering hiring teachers with extensive knowledge and other hands-on skills as it is all about the future of the next-generation.
Let's have a quick glimpse at some of the key skills that you will be learning from the face to face training:
Classroom management skills:
The right management of a class full student isn't everyone's cup of tea. Even if you hold profound knowledge about the subject yet you are not able to manage the classroom properly everything will go in vain. With teacher training programs, you will be made aware of some of the latest tips and techniques to confidently manage your classroom.
Innovative ideas to impart knowledge:
As a good teacher, you will have to think prudently and concoct different concepts to help your students in their learning process. Plain teaching doesn't help students to gain interest in the subject. Hence, the teacher training programs help you understand some of the simple and innovative ways to make lessons more intriguing for the students to pay attention and ask questions. You have to make a boring subject more interesting by giving examples in a fun-filled manner or in the form of stories. By enrolling in a face to face training from a reputed institution, you will be trained by experienced industry experts to know how you can make use of your creativity to impart knowledge.
Teamwork:
Another important quality that is always looked up in a good teacher is the methods they put to use to motivate their students to work as a team and actively participate in different activities. Besides, you even have to inspire them to come forward and express their ideas and viewpoints. It is the only through which you will be able to get to know whether the lesson taught by you has been properly understood by the students or not.
Have you been speculating how face to face training can help you improvise your teaching skills? Please feel free to speak to an expert consultant to know more about our different training programs.