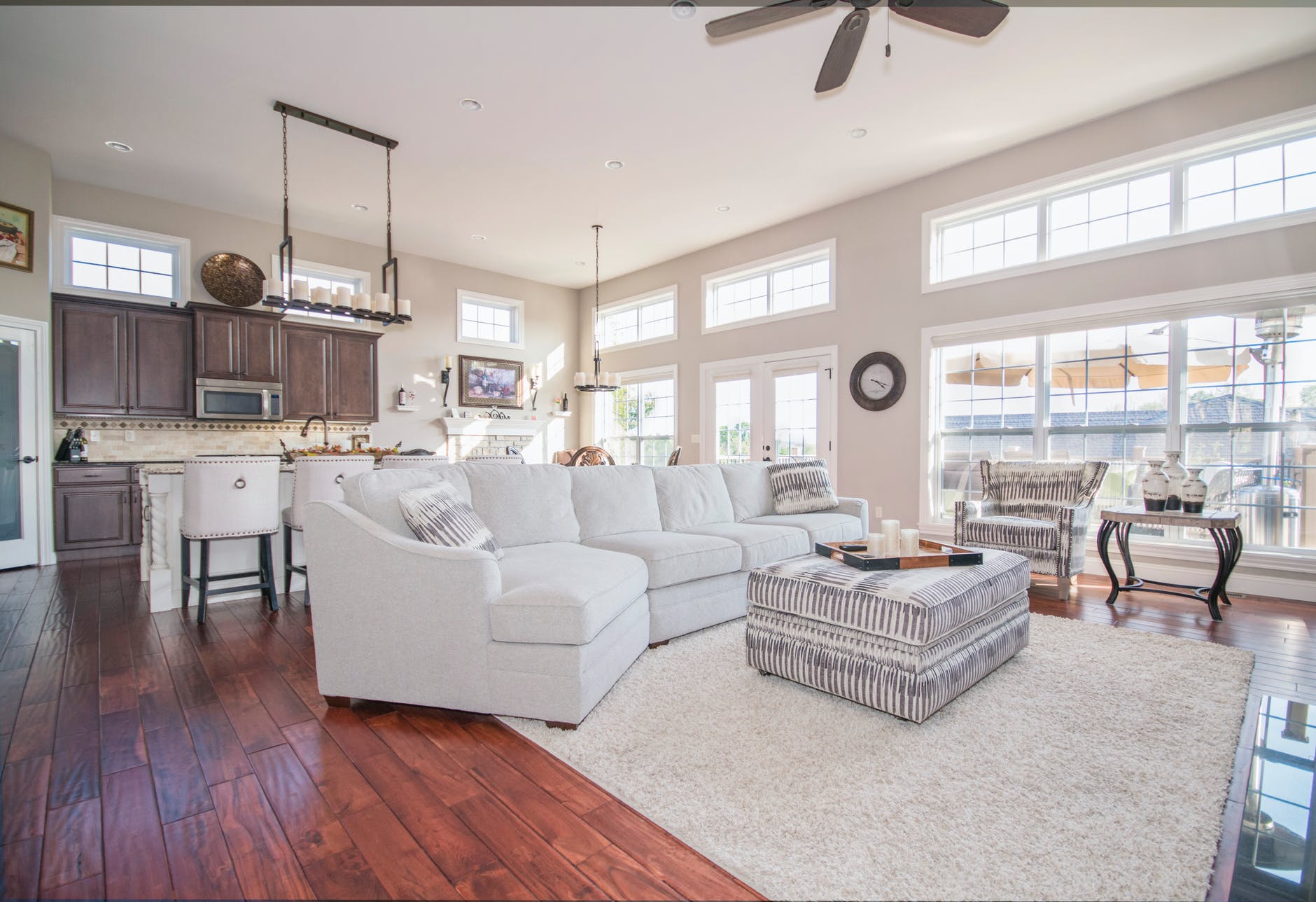 Is your living room lacking that much-needed excitement and glamour? If that's true, you can adorn it with a beautiful carpet, to make it look like a million dollars. If it's a  well-designed piece, it will not only add warmth and glamour to your room, but it will also set the tone for your decorations.
Carpets have been dominating living rooms in both small and large homes for ages now because of the simple fact that they take your home decor to an entirely new level.  People who decorate their homes based on the kind of carpet they have, always end-up getting huge compliments from their guests, neighbors, and loved ones.
However, if you don't have a carpet yet, you can also choose it based on how you have designed your home. The key to picking the right piece is,   it has to complement the rest of the home decor items like furniture pieces, throw pillows, and curtains in your living room. If your carpet fails to meet this purpose, you won't be able to get the kind of look you want. Therefore you must select it carefully.
Apart from that, it is also essential that you keep cleaning your carpet regularly; otherwise, it will kill the elegance of your room. You can rely on a trusted carpet cleaning company to restore your carpets to their original condition because they use quality cleaning agents.
So, if you don't know how to select a beautiful carpet for your living room, here are some super helpful tips for you.
Go For The Right Color
Since colors have the potential to spice up your living room, you must pick a carpet that contains a couple of hues that are already the part of your living room decor. However, if you fail to select a piece in the right color, it can also diminish your living room's elegance level.
The carpet that you introduce in your space should be able to complement your sofa, the color of the fabric that dominates your chair, and your curtains.  Apart from that, it should also strike a perfect balance with the artworks that you have displayed in your room.
Don't Underestimate The Design
Apart from color, the design of the carpet is another significant factor that you must consider while picking a beautiful piece for your home. Since they are available in a variety of patterns, you should spend sufficient time to discover what sort of a carpet fits your living room decor needs. Don't ever make the mistake of ordering a piece blindly; think about it twice before making a final decision.
Stick To a Quality Material
Nowadays carpets are available in a wide range of materials such as wool, polypropylene, polyester, acrylic, and nylon, etc., so you must select the right one based on your taste and the requirement of the place where you live. For example, if you live in a cold-climate city, it's better to go for a wool carpet as it will keep your living room warm and cozy.
However, if you live in a city that mostly experiences moderate temperatures, you can go for any material that you like. On the other hand, if your primary consideration is to get a durable piece that can last long in your living room, then you must opt for a nylon carpet.
Consider Extra Cushioning
Considering that a carpet is an integral part of your living room decor, you should go for the one that adds more style and comfort to it. And to meet this purpose, it's essential that you stick to a piece that offers additional cushioning. Relying on such carpets becomes even more vital for you if you have small kids at home.
Yes, a carpet that comes with additional cushioning not only takes the comfort quotient of your living room to the next level but it also protects your children from receiving injuries if they fall from a couch or a chair for that matter, while playing.
Think About The Cost
If you want to adorn your house but don't want to break the bank, then you should explore different stores. If you are buying it online, make sure that you check the prices on various websites before making a final decision. In today's world when businesses are willing to make more and more profits, you won't be surprised to see the variations in the prices. Therefore, the intelligence says that you should compare the rates in the first place and then make a smart decision by considering factors like color, design, material, quality, and durability.
So, if you are all set to buy a new carpet for your living room, don't forget to consider the above tips.