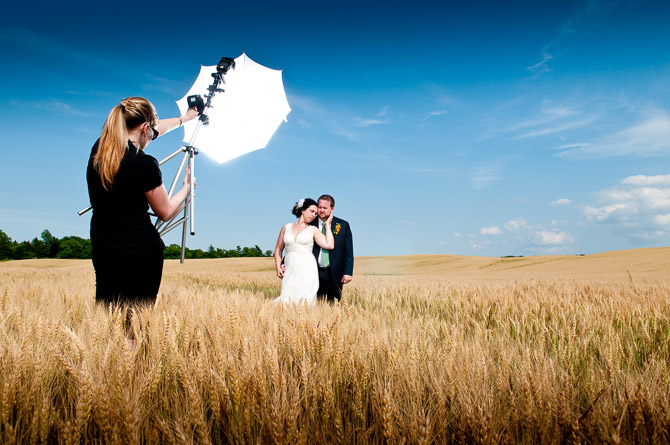 Wedding favors have always been a part of Indian nuptial ceremonies. However, with changing times, the types of articles gifted as wedding favors, have witnessed a sea-change. Gone are the days when the majority of the invitees used to receive sweets or dry fruits along with the invitation cards. Nowadays, modern couples are more inclined towards gifting personalized non-edible items which can be very well used and appreciated by the receivers. This trend has also encouraged lots of companies, especially in big cities like Delhi, to offer easy-on-pocket personalized objects in bulk, which effortlessly add a touch of class.
If you are a Delhiite and getting married soon, check out our list of top 10 wedding favors which your guests will love. You can give these away at your reception as a token of appreciation to all who have taken their time out to be a part of your happiness. Meanwhile, don't forget to ask your Delhi pre wedding photographer  to capture all the happy faces with the favors to complete your wedding photobook.
Rose water: Rose water is an age old beauty essential in India. These are easily available in department stores and come pretty cheap when bought in bulk. Just tie a personalized 'thank you' note to each bottle and they are good to go.
Bath salt and bath bomb: Who doesn't like fragrant bath salts and bubble bath bombs? They may, however, pinch your pocket a bit. Go DIY for this instead. Various formulae are available on the internet which are super fun and easy to make. For packaging, buy cheap test tubes and cork in bulk. You can pack bath bombs in colorful boxes made from recycled paper.
Potpourri: Say an aromatic 'thank you' with potpourri. Pack them in cheap colorful net pouches and see your guests smile in joy. Capture the moment immediately!
Scented candles: Scented candles are a hot favorite of the season as a gifting option. You can also include a tea light holder if your budget allows.
Scented hand fans: If you are having a summer wedding, a sandalwood hand fan would be just perfect. But if you are worried about the cost, then try an ordinary Chinese hand fan. It would add the right amount of color to the occasion. Spray a generous amount of room freshener on it and see how it supplies sweet smelling air.
Honey: This sweet 'thank you' will wow everyone invited at your occasion. Tie a personalized note to each bottle before you hand them over.
Mehndi cone: Mehndi is synonymous with weddings and the cones come rather cheap. Place them in a large metallic tray and see the happy ladies grab them away.
Personalized key chains: When you have mehndi cones for ladies, offer personalized key chains to all male guests. Just emboss your names on them before you give them away.
Small bejeweled mirrors: This one will be a sure hit among the guests who would definitely like to check themselves while attending your wedding.
Colorful tin boxes with silver coin: If your budget is not tight, you can replicate this traditional gift loved by all. These boxes come quite cheap when bought in bulk from online marketplaces like alibaba.com.
All the above 10 items are ideal wedding favors. However, if you cannot do without sweets, opt for the new-age versions like mason jar cakes, cupcakes and cake pops. You can also give away candy coated fennel seeds, dried paan, spiced amla and tamarind candy, nicely packed in net pouches. Whatever you choose, get lots of images to include in your candid wedding photography.